When it comes to  fragrances, 2019 has been a good year. There have been the usual commercial releases, but innovative launches were also numerous. I particularly liked the collection by L'Officine Universelle Buly 1803 created in collaboration with the Louvre that gave scent to some of the museum's famous works. Carine Roitfeld's line was likewise interesting, with a number of memorable perfumes.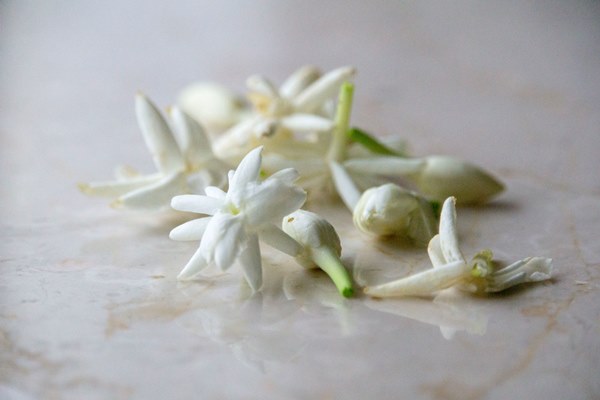 As always, my list is personal and idiosyncratic. I didn't aim to include everything, but rather the perfumes that caught my attention the most this year and the ones I wore. These are the fragrances that will accompany me into 2020. I look forward to hearing about your 2019 favorites.
Carine Roitfeld Parfums was created by the former editor-in-chief of Vogue Paris. The line includes seven unisex fragrances, Aurélien, George, Kar-Wai, Lawrence, Orson, Sebastian and Vladimir, inspired by fictional love stories. I ended up with a travel set, which I found excellent given that the premise of the collection is travel. Each lover takes his paramour to a different city, from Paris to Hong Kong. My choice was George, effervescent but with a suave finish. I also liked Lawrence, who comes bearing jasmine garlands.
Frédéric Malle Rose & Cuir
Jean-Claude Ellena's take on leather is nothing like what I anticipated. It's bright and shimmering, with a strong accent of green geranium, while the leather is mellow and pleasantly tangy.
Cartier Oud & Menthe
Les Heures Voyageuses is a new collection launched by Cartier in 2019, and Oud & Menthe is interesting for its contrast of dark wood and cool mint. It's not the most innovative perfume, but it's so well-executed that it's a pleasure to wear. I'll note, however, that many women will find it too masculine.
Dior Spice Blend
Cassia cinnamon is a different botanical from the "true" Ceylon cinnamon, and while cassia's scent is sweeter and less complex, it plays an important role in perfumery. It adds a vivid explosion of fiery sweetness to any blend, even in small amounts. I particularly like the way cassia cinnamon inflects Dior's Spice Blend, a fragrance inspired by Bay Rum lotion. Several spices are woven through this elegant composition, such as ginger, black pepper, and vanilla, but it's the kiss of cinnamon that gives it a delicious, familiar touch.
Comme des Garçons Copper
An irresistible melange of peppers and fudge-like amber, with a vintage grand parfum feel.
Van Cleef & Arpels Santal Blanc
The description of a fragrance containing fig, orange, violet, sandalwood, tonka bean and musk both worried and intrigued me, but in the hands of master perfume Michel Almairac, the composition becomes plush, warm and polished.
Miller Harris Sublime Blossom
A collaboration between Miller Harris and Bertrand Duchaufour, Sublime Blossom is a creamy flower wrapped in musk and sandalwood. The main floral accent here is osmanthus and ylang-ylang, both of which have a luscious fruity nuance. I recommend giving it time, because it develops slowly on skin.
Maison Margiela Replica Coffee Break
Coffee and lavender make for such a successful pairing in perfume that I was inspired to try a dessert incorporating both notes. (If you're curious, it was was a chocolate-coffee mousse infused with lavender flowers). Maison Margiela's Coffee Break is vivid and fun. The coffee accord has a delicious caramel twist, and the drydown is velvety and dark.
L'Officine Universelle Buly 1803 x the Louvre Paris
Ramdane Touhami and Victorie de Taillac Touhami of Officine Universelle Buly 1803 launched an ambitious project to capture the scents of famous paintings from the Louvre Museum. They gave the commission to different perfumers, and the result is a striking collection. Despite different inspirations and approaches, the line has remarkable coherence–the style is polished and elegant. It's the very definition of French niche perfumery.
Grande Odalisque by IFF's Domitille Michalon-Bertier blends almond milk, iris and musk to evoke the luminous skin of the beauty in Ingres's painting. Likewise voluptuous is La Baigneuse Valpinçon by Givaudan's Daniela Andrier. Andrier was inspired Ingres's second masterpiece, The Valpinçon Bather. The contrast between orange blossom, patchouli and incense makes the fragrance seductive, but gives it an element of mystery. It's an intimate perfume that I would wear to seduce myself. The rest will follow.
What did you wear the most this year?
Photography by Bois de Jasmin
With my warmest New Year wishes,
Victoria