This spring is promising to be rose scented. Every other flanker, a sequel to the original big launch, seems to be reinvented in rose tinted prettiness.  From Kenzo to Cartier, every house has been thinking pink. Flankers are not known for being daring, and when I dutifully smelled through the whole lot, I felt that I was smelling the same perfume over and over again. Fruity, sparkling, instantly forgettable. In the end, I picked six fragrances that stood out, although you will see that in some cases this is an underhanded compliment.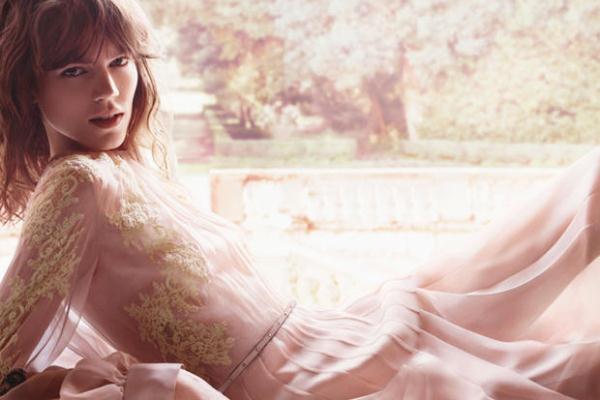 Why bother then? Most of these fragrances will not appeal to perfume lovers used to the opulence of florals or the tinge of animalic notes hidden among the fleshy petals. By contrast, all six rose perfumes I've selected are clean and dewy. Some of them are better than others, but overall, this selection contains nice options for anyone who prefers their florals fresh and sparkling, without the cloying sweetness that's a common theme in most feminine new launches. Simple and pretty are not negative qualities, and occasionally, this is exactly what hits the spot.
Today, I'm reviewing three fragrances that pair rose with white florals: Valentino Valentina Acqua Floreale; Kenzo Amour I Love You; and Juicy Couture La La. The white florals, be it tuberose or gardenia, have a creamy sweetness that contrast well with a sheer, citrusy rose accord.
Valentino Valentina Acqua Floreale
Valentina Acqua Floreale follows in the footsteps of its older sister, Valentina. The bubble gum tuberose of the original is sheered out, made less cloying and thick. It reminded me of a milder Juicy Couture. The vibrant start of citrus and orange blossom fades to a soft, musky drydown that goes by the "sexy clean" moniker in fragrance houses. On the other hand, Valentina Acqua Floreale is so perfectly well-behaved and inoffensive that I doubt one can have a strong opinion about it. It's radiant, sheer and coy. It would make a sophisticated fragrance for a teenage girl. While it's not a drama queen, it's a good quality perfume, with smooth development and decent longevity.  Continue reading →