Elisa questions whether Estée Lauder's Modern Muse can be her inspiration.
I am a longtime fan of the Estée Lauder lineup. The first perfume to take my breath away was White Linen – my grandmother wore it, and one day (I was 12 or 13) she let me use a dab of the lotion from her purse. The scent rushed up at me like a blast of cold air, snow blowing into a hot room from an open window. I stood there smelling my hands in awe.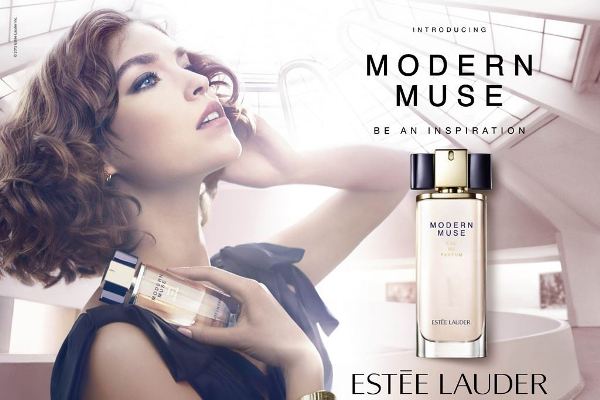 Years later, when my interest in perfume turned to full-blown obsession, Estée Lauder was one of the first lines I was drawn to return to. I bought a small bottle of White Linen, and others followed. I now own upwards of ten Lauder perfumes. With this many hits, of course I pay attention when they announce a new release, even if the marketing is suspicious. (Their first "major launch" since Beyond Paradise? What happened to Sensuous?)
From the get-go, Modern Muse smells very Estée Lauder – fresh, feminine, floral, and bright, pretty in a grown-up way, without the over-sugared sweetness of so many recent launches. There's a crisp, leafy-green top note and a touch of juicy citrus, more like tangerine than dry, tart bergamot. These effects are layered over what the press materials call "dewy petals" – and yes, there is a petal-like feel to the floral accord, a white bouquet of lily, with its distinctive waxy, vanillic notes, plus raspy jasmine and orange blossom.