Anton Chekhov's "Gooseberries" tells a story–two friends, Ivan and Bourkin, shelter from the rain at another friend's house. They take a swim in a pond and then Ivan tells about his brother, a civil servant, who had a dream of owning a house and a gooseberry patch. This idea so possessed him that he married a wealthy widow, starved his wife to death trying to save money, and finally bought an estate. When Ivan visited his brother in his new home, he found him not the meek civil servant that he once was but a pompous man who oppressed his peasants and took offense over not being saluted properly. A plate of gooseberries harvested from his patch was brought in during dinner. Though they were hard and sour, Ivan's brother ate them with relish, delighting in every bite.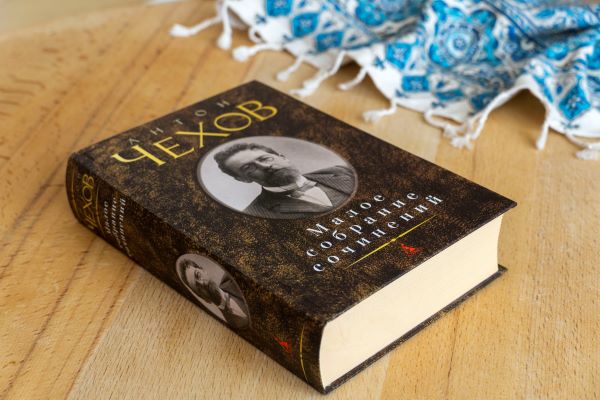 As Ivan tells the story, he turns to his friends and makes the speech that forms the climax of "Gooseberries." He says that happiness doesn't exist, that it shouldn't exist. He urges his friends, younger men, to do good. "Obviously the happy man is at ease only because the unhappy ones bear their burdens in silence, and if there were not this silence, happiness would be impossible," Ivan says in agitation. "Behind the door of every contented, happy man there ought to be someone standing with a little hammer and continually reminding him with a knock that there are unhappy people, that however happy he may be, life will sooner or later show him its claws, and trouble will come to him — illness, poverty, losses, and then no one will see or hear him, just as now he neither sees nor hears others."
Ivan's friends are not moved. Bourkin finds it annoying; Aliokhin, the friend in whose house Ivan tells his story, would have preferred a more exciting story about women, rather than about a boring clerk stuffing his face with gooseberries. They retire for the day, and Ivan who had previously enjoyed his swim falls soundly asleep, while his friend Bourkin stays awake for a long time, bothered by the pungent scent of Ivan's snuffed-out pipe.
Like most of Chekhov's stories, Gooseberries has a simple plot, but the layers of meaning are so complex that you can read it countless times and still be changed by it. You can read it as a critique of social injustice and quest for meaning in life. "Do good," implores Ivan. It can be read as a call for action, and in our times when social accountability, ethical choices, and sustainable decisions are on everyone's lips, it's a tempting interpretation.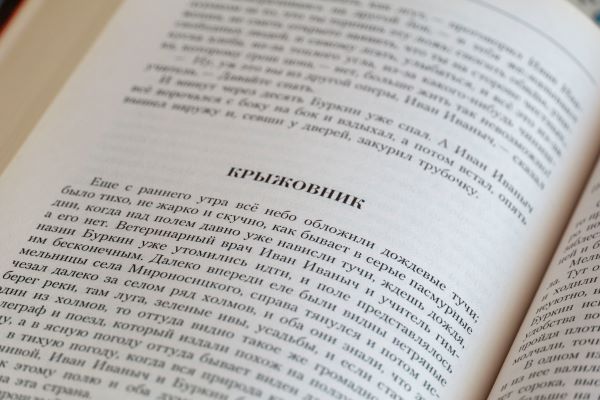 For me, however, "Gooseberries" is about the defense of happiness, despite what the story suggests at first glance. Chekhov plays with the same contradictions that exist in all of us. The same Ivan who rallies against happiness enjoys a country walk and gives himself over to the pleasure of the swim in the rain with such child-like delight that Bourkin has to bring him back to his senses. He is smitten by beauty around him, even though he claims to find the idea of happiness revolting.
I spent years studying political science and economic development and now I write mostly about art, culture, and scents. At times, it feels self-indulgent. The energy that I put into writing an article about the charms of violets could be spent on something more, I don't know, socially useful. It's the same impetus that drives me to write about my favorite incense perfumes and then about the dangers of enjoying frankincense too much. And both of these points are valid, and that's the reason why the story moves me.
Chekhov won't assuage any feelings of guilt, but at the same time, he presents the question more broadly. Yes, do good and be conscious of the consequences of your decisions, but life is too short not to accept its gifts. We can survive without perfume. We can even survive without Chekhov. Yet, why would we want to? Reading Chekhov, I'm always reminded of a quote by Tolstoy that the aim of the artist is not to provide solutions but "to make people love life in all its countless inexhaustible manifestations."
I may never discover the right balance between my yearnings and aspirations. I may always be doubting, questioning, searching. But I know that when I find myself caught in the rain, I will take a deep inhale and surrender myself to happiness.
P.S. Chekhov died in 1904 and he never witnessed that only 19 years after "Gooseberries" was published in 1898, the Bolshevik Revolution set the stage for Ivan's "man with a little hammer" to take his revenge–with terrifying consequences.
Photography by Bois de Jasmin
The full version of Chekhov's "Gooseberries" in the translation by S. S. Koteliansky and Gilbert Cannan.