This review of Histoire d'Orangers, a fragrance created by perfumer Marie Salamagne for L'Artisan Parfumeur, continues both the Women in Perfumery and The Scents of Tea series.
Annick Goutal's Néroli was one of my favorite orange blossom perfumes. I loved its graceful, lighter than sea-foam character paired with its robust lasting power, and it made me content. Unfortunately, it turned out to be a limited edition and the Cologne version that replaced it was pretty but flimsy. Until I discovered L'Artisan's Histoire d'Orangers this summer, I've been rationing my last few drops of Néroli.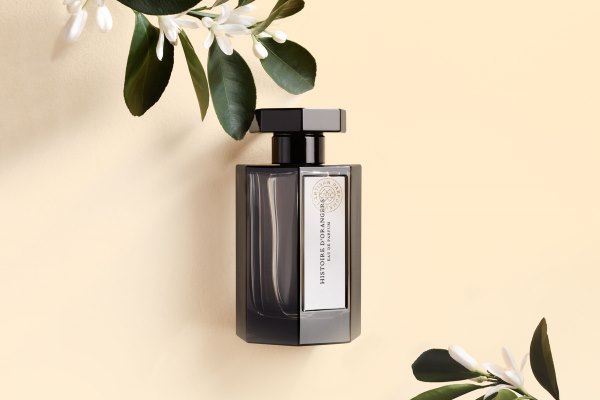 On the face of it, I shouldn't have had trouble finding a replacement for a simple orange blossom cologne. They're a dime a dozen. You can have a bottle for a couple of euros (Roger & Gallet Bois d'Orange) or for a couple of hundred (Tom Ford Néroli Portofino). But as my perfumery teacher Sophia Grojsman says, nothing is more difficult than a simple thing. Many orange blossom colognes smelled either too pale (Jo Malone Orange Blossom), too dry (Hermès Eau d'Orange Verte), too flashy (the aforementioned Tom Ford), or just not right (Houbigant Oranger en Fleurs). The beauty of Annick Goutal's Néroli was that it captured all the facets of the real thing, like the honeyed softness, indolic tang, and green sharpness, but made them refined and velvety. Every time I picked up the bottle and pressed the nozzle, I imagined a shower of white petals brushing my skin.