So here it is, the long awaited Galop d'Hermès. Few launches can boast of this much anticipation, save for the new big perfumes from Chanel, Dior or Louis Vuitton, but Hermès is a special house with its unique place in today's fragrance world. First of all, it realized the idea of creating a truly artistic perfumery team, headed by Jean-Claude Ellena. In-house perfumers are nothing new, but in my view, Ellena is one of the few who actually have an opportunity to pursue his own vision. Second, Hermès is successful.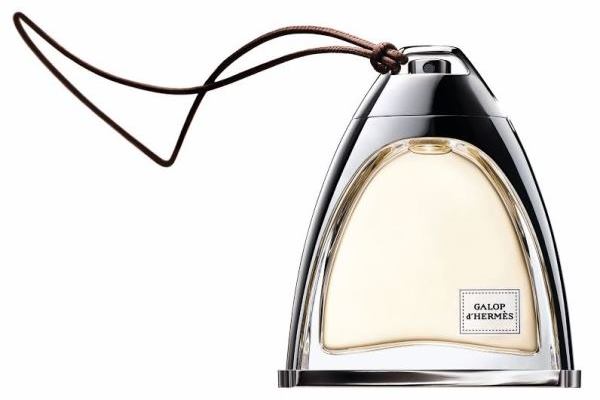 This aspect is telling, because it proves that customers can spot quality, and Hermès's perfumes have consistently been well-crafted and memorable. So, the efforts have been rewarded. Ellena's work has a distinctive signature of radiance and polish, which over the years made for a coherent collection. Now, it's time to add a twist, and the task has been given to Christine Nagel.
I first came across Nagel's work about ten years ago, and I was impressed by her ability to create accords that feel good to wear. Her Fendi Theorema is still my spice gold standard. Yves Rocher Rose Absolute turns a well-mannered flower into a sexy vixen. Her creations fit with the philosophy of the renowned perfumer Guy Robert, "Above all, a perfume has to smell good."
Galop does smell good. It also has an elegant presence, perfectly in line with Hermès's aesthetics. Bravely, Nagel takes a very difficult rose theme–many women still think of this flower as old-fashioned stuff–and wraps it around leather. This nod to Hermès's equestrian heritage is rendered as a soft suede, rather than a well-worn saddle.
The overall impression of Galop is that of contrast. It pairs a lush, bright rose with a dusky woody-leathery accord, and the two parts of the fragrance develop in tandem. The rose has a delicate candied edge, and at first, there is plenty of orange, so juicy and delicious I can almost taste it. The next wave crest is of saffron. In its pure state it smells medicinal and harsh, but in small quantities saffron is reminiscent of leather cured in flowers. Galop takes full advantage of this effect. In the drydown, leather and woods dominate, giving Galop a richer, deeper hue than its initial brightness suggested.
The tension between the rose and the darker parts of the perfume lend Galop its vivid and bold character. Its personality is adventurous, even if it goes about its business with remarkable grace. It has great sillage and good lasting power, but its transparency, however saturated with color, means that it won't become suffocatingly persistent. That being said, there is a sensual side to Galop, but it wouldn't be Nagel's perfume if it didn't have one.
Those who are searching for something dark, edgy and avant-garde will probably want a different perfume. Galop in its ease and comfort is a prêt-à-porter perfume, but with haute couture attention to detail. It's a fragrance to try if you think you don't like roses. Or if you're looking for a soft leather. Or if you're after elegance.
Galop d'Hermès is available at Hermès boutiques and counters in the Extrait de Parfum version. The bottles are refillable, 50ml.