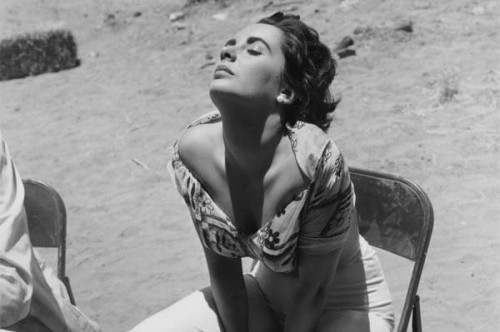 When you approach the Estée Lauder counter you will see the slender bottles of Pleasures, the heavy flacons of Knowing, the ribbed orbs of Sensuous. Occasionally, you spot an hourglass bottle filled with dark as molasses Youth Dew. But to smell Azurée you often have to ask the sales associate for the tester. At many Lauder counters I've visited it is kept under the counter, reminding me of Soviet-era shopping. "From under the counter" was the magical phrase that produced things rarely seen on the store shelves. Something as commonplace as a packet of sugar obtained in this way seemed even sweeter.
Its special "under the counter" status isn't the reason I crave Azurée. It's big and bold, with a distinctive presence. Since it has been around since 1969, it bears a whiff of the era—you will not mistake this moss festooned beauty for another pink fruity floral, but it's stunning. Anyone who loves woods, earthy notes and leather would enjoy Azurée's generous presence. Among great chypres (the mossy and earthy perfumes that are the scent equivalents of film noir), Azurée holds a special place.
When I learned that Estée Lauder established American perfumery as a rival to the French tradition, I immediately thought of Azurée. It may have been created by the French bon vivant perfumer Bernard Chant, but it's a true American legend.  It's moody and sultry, an exhilarating combination. It also feels daring. Coco Chanel and Ernest Beaux may have played with gender boundaries when they created woods (Bois des Iles) and leather (Cuir de Russie) for women, but Chant went even further—Azurée is a twin sister of his masculine gem Aramis, released a year earlier in 1965.
In Aramis, Chant created a dusky leather accord woven through with patchouli, oakmoss and musk. Azurée, on the other hand, is softened by the gardenia and jasmine notes. The iris lends its cool, green twist that feels so elegant and surprising next to the balsamic darkness of the drydown. Azurée more resembles a well-worn leather jacket than a lady's purse– its leather notes are dense and tangy, with a subtle smoky accent.
Those who enjoy Parfum Grès Cabochard and Aromatics Elixir will likewise find Azurée beautiful. However, its lack of sweetness makes it more difficult to wear for those of us used either to the soft peaches of Guerlain Mitsouko and Rochas Femme or to the gourmand mosses of Chanel Coco Mademoiselle and Prada. But when I feel that I've had enough cloying cotton candy and fruit, Azurée  is indispensable for resetting my nose.
Of course, Azurée hasn't avoided the specter of reformulation. Under the new regulations, oakmoss can't be used in its natural state, and the "safe" replacements are often bland and pale. I have the original and it's sad to compare it to the current version; the differences are thrown into relief. But if I smell the current Azurée on its own, I enjoy it very much.
Estée Lauder  Azurée includes notes of bergamot, gardenia, jasmine, ylang-ylang, cyclamen, iris, leather, amber, oakmoss, and musk. Available from most Estée Lauder counters at all retailers.
Image: Elizabeth Taylor Sunning Herself on the Marfa, Texas Set of "Giant," 1955 via monroegallery.com.
Star rating: 5 stars–outstanding/potential classic, 4 stars–very good, 3 stars–adequate, 2 stars–disappointing, 1 star–poor.
Samples from my 1970s bottle, compared against the tester bottle at Saks5thAvenue.